Pit Orchestra Apprenticeship Program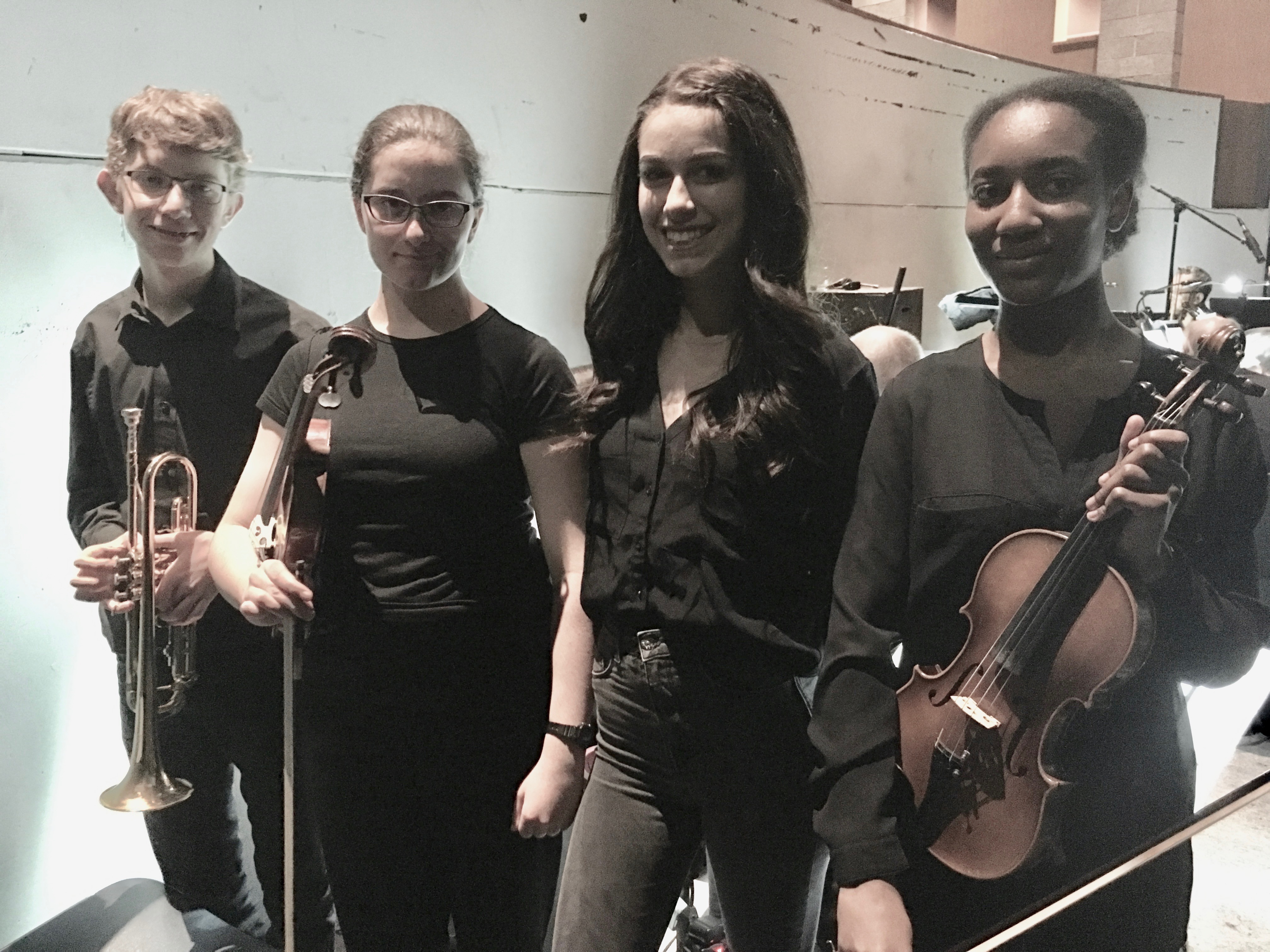 As a training company, YMTC invites qualified student instrumentalists to join the pit orchestras for our productions through our Pit Orchestra Apprenticeship Program. POAP is tuition-free, and a valuable learning experience for young musicians. Motivated students receive exceptional musical training through this model and gain valuable experience playing alongside local professionals. Students will also receive individual feedback after the show closes.
Interested students should fill out an online application here. Our Student Orchestra Outreach Coordinator (SOOC) will then respond letting you know whether there may or may not be a potential opening for you this season. If so, you may be asked to audition with either the SOOC or with the Music Director of the show you are being considered for. Finally, you will receive an email with either an acceptance to the program or a notification that all spots have been filled for the show. You can also check back on this website to see if there are still positions open.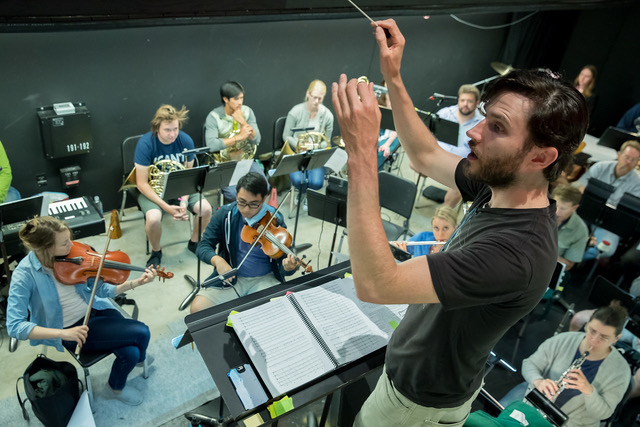 If accepted, student musicians are required to attend all necessary rehearsals and performances. For each show, there are typically 1-2 orchestra rehearsals two weeks before the first show date, 1 sitzprobe, 2-3 dress rehearsals, and 6 performances over two weekends. Specific dates and all other information will be provided upon the submission of an application.
Please keep in mind that the positions that will be open to student musicians are largely dependent on the makeup of the local professionals for each show. We encourage all that are interested to fill out an application, and if there are no immediate openings for your instrument, we'd love to keep you in our database for future seasons!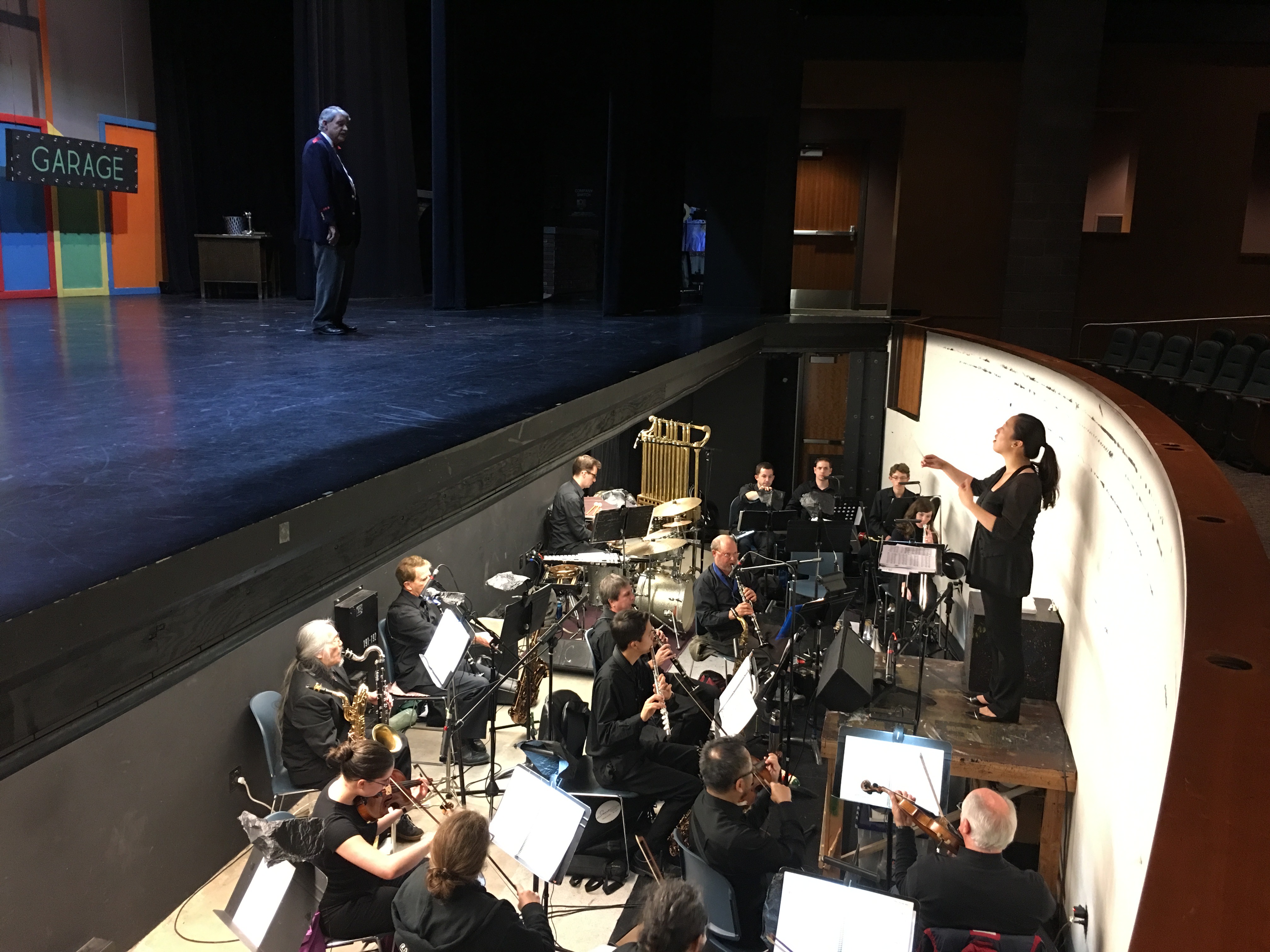 If you have any questions or know anyone who might be interested, please let us know. You can email the Student Orchestra Outreach Coordinator at music@ymtcbayarea.org
There is also often an opening for Assistant Musical Director for each production, with a similar application process. Please note that this is a more intensive and therefore tuition-based apprenticeship, and should be applied for via TAAP.
INSTRUMENTATION FOR OUR 2017/18 SEASON
GUYS & DOLLS — all positions filled
A CHORUS LINE — all positions filled
NEXT TO NORMAL — all positions filled
PARADE (music and lyrics by Jason Robert Brown, original orchestrations by Don Sebesky and Jason Robert Brown)
1 reed 1: (doubling flute, piccolo, clarinet, soprano saxophone, alto saxophone)
1 reed 2: (doubling oboe, english horn, flute, clarinet, soprano saxophone, tenor saxophone)
1 reed 3: (doubling flute, clarinet, bass clarinet, soprano saxophone, tenor saxophone)
1 reed 4: (doubling clarinet, bass clarinet, bassoon, soprano saxophone, tenor saxophone, baritone saxophone)
2 horns
2 trumpets
1 trombone
1 drum set
1 percussion (timpani, auxiliary concert percussion)
1 piano
1 guitar (doubling banjo)
2 violins
1 violin (doubling viola)
2 cellos
1 double bass (doubling tuba)